> Home > What to visit > Churches and Monasteries
Pieve di Santa Cecilia a Crevole
Murlo
CHURCHES AND MONASTERIES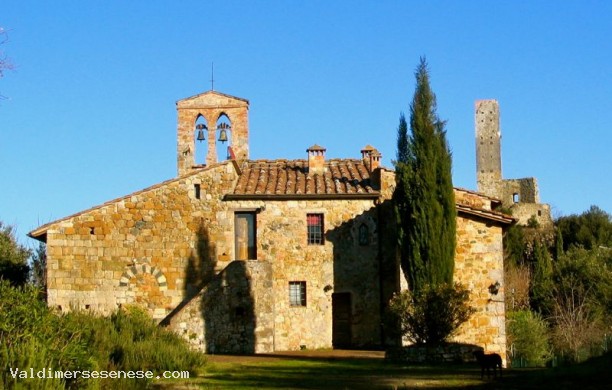 PHONE NUMBERS AND TIMES

Pieve di Santa Cecilia a Crevole
Crevole, Murlo



Business card (vCard)
Its foundation is among the oldest in the Val di Merse area: mentioned since 1189, it was already an active parish long before.
After the destruction of the fortress by the imperial troops in 1554, the church was annexed to the vicariate of Murlo; only in 1687, following the suppression of the hermitage of Montespecchio and the transfer of the Augustinian monks to Crevole, did it have a moment of recovery.

The progressive abandonment of these lands contributed to the slow decay of the building, which was only partially arrested in the twentieth century. It has been privately owned since 1988.

In the Pieve di Santa Cecilia in Crevole the panel of the "Madonna di Crevole" was preserved for a long time, a work by Duccio di Boninsegna from the hermitage of Montespecchio and currently placed in the Museo dell'Opera del Duomo in Siena.
STAY

NEARBY
DINING & ENTERTAINMENT

NEARBY