> Home > Dining & entertainment > Spa & Wellness
Terme di Petriolo
Monticiano
SPA & WELLNESS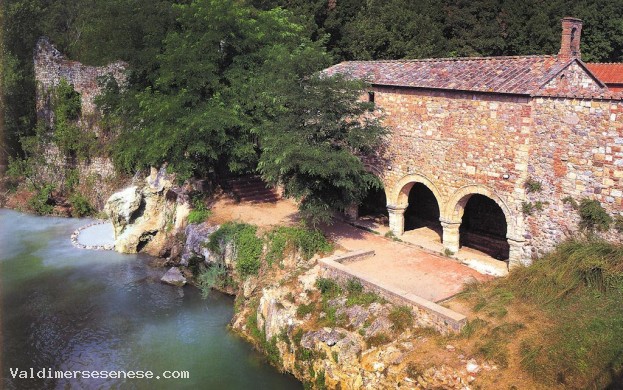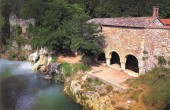 The first news of the Baths of Petriolo back to 1230. Restoration works were carried out in 1273. The Petriolo were already known since Roman times, enough to be mentioned in an oration of Cicero and in an epigram of Martial, in addition, in the area were found some remains of Etruscan and Roman times, both in the Grosseto side that in the Sienese.

During the Renaissance, and more precisely at the beginning of the fifteenth century, was built the first spa in masonry, before the north shore of Farma, in the municipality of Monticiano. The structure is looking fortified with stone walls and porch.

The history of the Baths of Petriolo is rich in the presence of celebrities who attended the sulfur waters, and in 1437 went to Petriolo Galeazzo Malatesta of Pesaro and the following year the Cardinals Giovanni Vitelleschi and Jordan Orsone already archbishops of Naples. In 1443 the Marquis John and Francis I of Mantua after a hundred and fifty knights and many bridesmaids. In 1470 the Gonzaga together with Cardinal del Monferrato in November 1478, the Duke of Urbino, Federico II da Montefeltro, stayed there to heal his leg.

Pope Pius II, Enea Silvio Piccolomini, who became Pope in August 1458, he returned several times to the baths to cure his arthropathy. In 1907 Petriolo was counted in the publication of the Ministry of the Interior on the official list of mineral waters in Italy.

Today it has been completely rebuilt with modern architectural lines and natural materials, but there is still a possibility of bathing in the river free drugs and close to its ancient spa building.
ARCHITECTURE, ART

NEARBY
STAY

NEARBY
Terme di Petriolo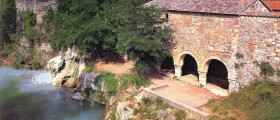 The first news of the Baths of Petriolo back to 1230. Restoration works were carried out in 1273. Th