> Home > What to visit > Museums
Antiquarium di Poggio Civitate
Murlo
MUSEUMS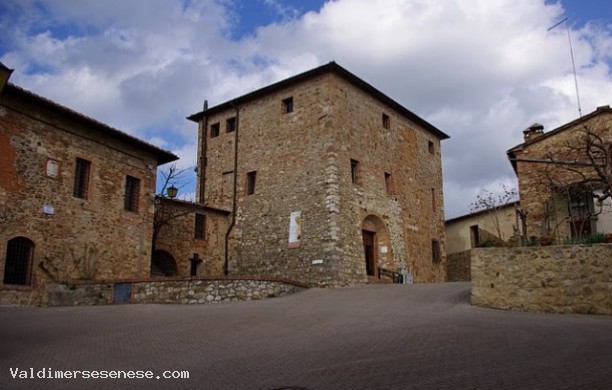 PHONE NUMBERS AND TIMES

Antiquarium di Poggio Civitate
Telephone 0577 814099‎


Business card (vCard)
ORARI DI APERTURA E VISITA:
Tuesday to Sunday from 10 to 13.30 and from 15 to 19.
TICKETS: Full € 5,00; Reduced € 4.00

The Museum is located in the Bishop's Palace also called the "Palazzone", located in the center of the medieval village of Murlo, which was the fiefdom of the Bishops of Siena from 1055 to 1778. The museum buildings house the archaeological finds from the Murlo area, in particular from the Etruscan site of Poggio Civitate.

The importance of the area was already sensed in the 1920s by Dario Neri and Ranuccio Bianchi Bandinelli, with some sporadic finds in Poggio Aguzzo.
In 1966, after an inspection, prof. K. M. Phillips, of Bryn Mawr College (Pennsylvania U.S.A) begins the first excavation campaign at Poggio Civitate and in the mid-70s Bowdoin College (Maine, U.S.A) joins them under the direction of prof. Erik Nielsen.

The excavations brought to light a noble Etruscan town in Poggio Civitate, with two construction phases, orientalizing and archaic, datable between the seventh and sixth centuries. B.C. The museum displays the finds belonging to the two buildings, the craft workshop orietalizzante and the grave goods of Poggio Aguzzo. The finds found convey a complete and unique vision of the Etruscan civilization, valuable information on the customs and habits, contacts and commercial exchanges of the refined Etruscan civilization of the time.

In 1972 the Municipality acquired the "Palazzone" and in 1988 the Antiquarium of Poggio Civitate was opened. With the inauguration of the "Palazzina", the museum has also been expanded in the exhibition path, enriched with new finds and further restorations and inaugurated again on June 28, 2002, returning to the circuit of the Fondazione Musei Senesi.
STAY

NEARBY
DINING & ENTERTAINMENT

NEARBY